The city of Philadelphia adopted a nondiscrimination policy which legalized discrimination against religious organizations. Because the Boy Scouts would not compromise their Biblical position on homosexuality, the city would no longer allow the Boy Scouts to lease a building built by the scouts but standing on city property. Gregg Shields, national spokesman for the Boy Scouts explains their position, "open homosexuality would be inconsistent with the values that we want to communicate with our leaders. A belief in God is mentioned in the Scout oath. Our mission is to instill those values in scouts and help them make good choices over their lifetimes."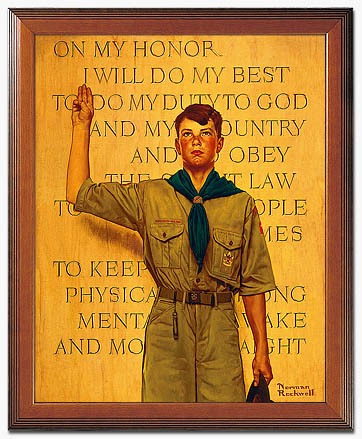 The city was renting the build to the Boy Scouts for $1 per year, but, with the Scouts maintaining their position to honor God, the city raised the rent to $200,000, something the boys would never be able to raise. And there was no room for negotiation, as city Councilman Darrell L. Clarke put it "Negotiations are over."
Once again, nondiscrimination laws legalize discrimination against religious organizations.
In front of the building is a plaque which reads, "The past is our heritage. The present our opportunity. The future our hope." For the present and known future, Philadelphia stands with homosexuality and not honoring organizations such as the Boy Scouts.
Boy Scouts Lose Philadelphia Lease in Gay-Rights Fight